A Really Good Place to Eat In the City of Lake
Family dining room with a garden seating area & a menu of Indian, Chinese & Continental dishes.
Discover the Good Atmosphere of Royal Taste
Welcome to Rajwada Bites! We are a family owned, full service catering company and banquet facility, with hall space seating up to 200 guests. Since 2008, we have hosted thousands of parties, weddings, reunions, showers, fundraisers and many other events. We offer a large selection of menu options for Breakfast, Lunch and Dinner, as well as Hot & Cold Hors D'Oeuvres for cocktail parties. Let our professional, friendly staff cater your next Lunch, Dinner, Picnic or BBQ with a Grill and Chef onsite. Want something different? We can prepare a sensational Indian, Taste of Rajasthan, or custom design other menus for themed events.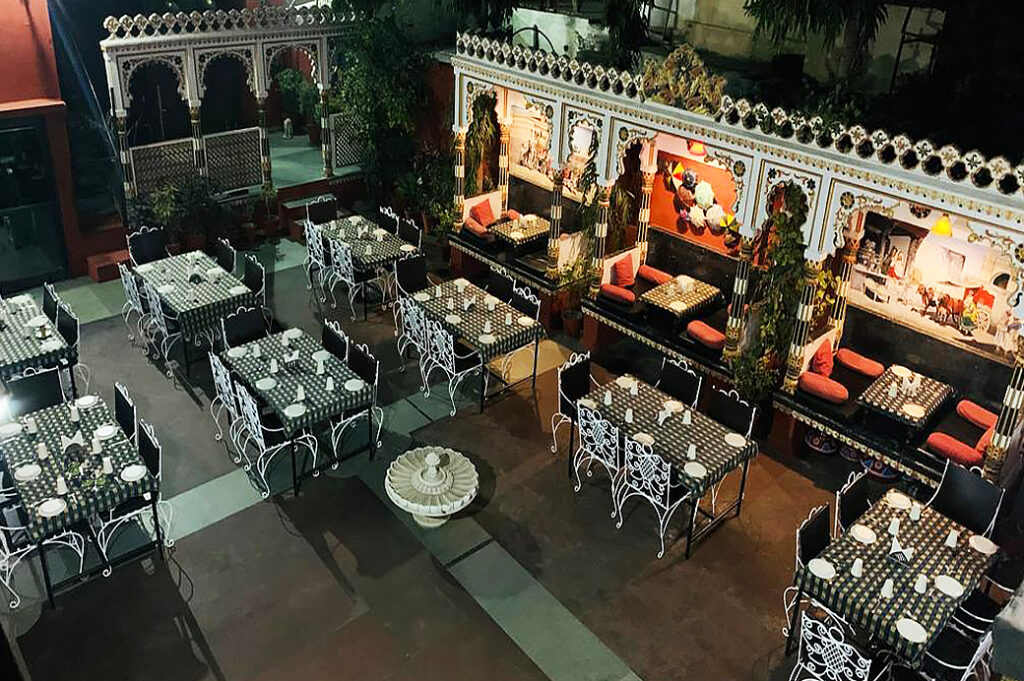 NOW is the time to book your next Graduation Party, Bridal or Baby Shower, Corporate Picnic, Family Reunion or Retirement Party. Dates are filling up quickly, especially on the weekends, so don't delay.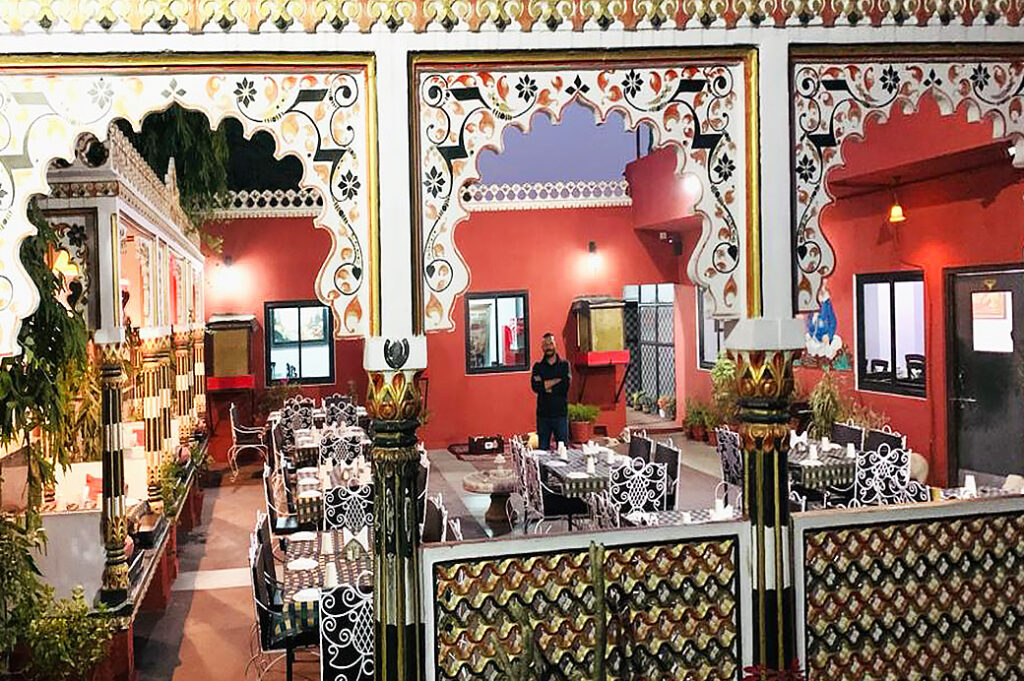 To make everyone entering the establishment feel at home and find their atmosphere. If you're planning an event at another location, invite us to cater your next party, company picnic or family reunion. Take a look at all our catering options and then call us to request a quote, so you don't have to worry about shopping, cooking, serving or clean up. Sit back, relax and enjoy your own party for a change!
Call us at 09413318796, or send an email to: rajwadabitesudaipur@gmail.com and our friendly, professional event coordinators will help you plan the perfect party for your home, business or other group function. If your space is too small, our banquet hall can accommodate groups.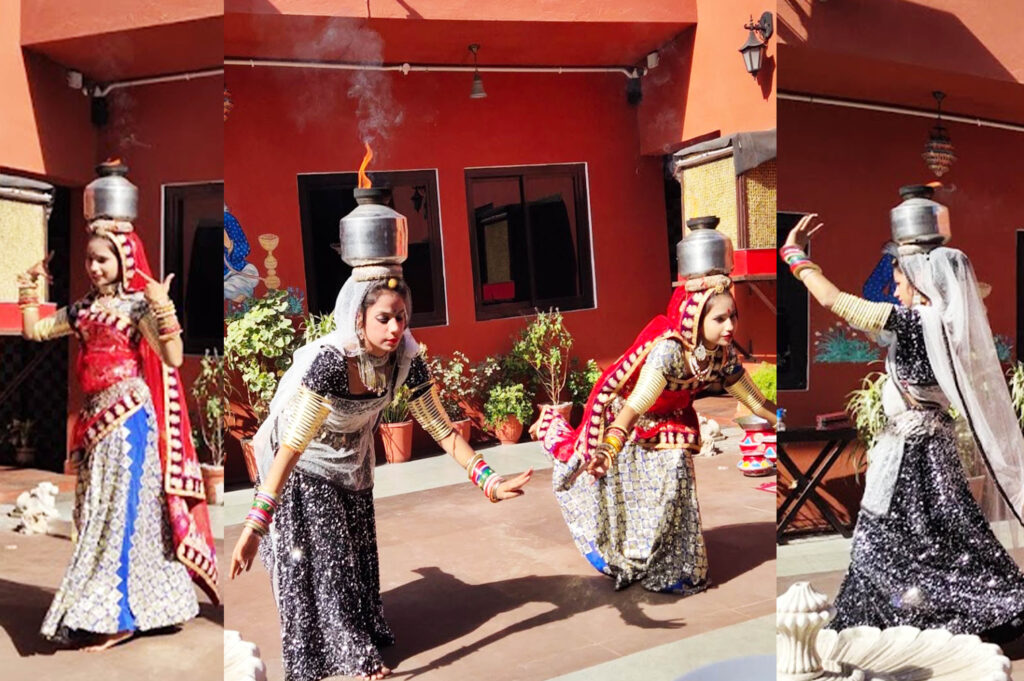 Take refuge in our exclusive haven of greenery and away from the crowds. Live music and performances every night!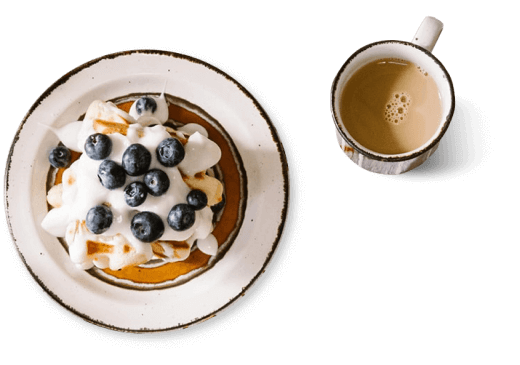 Experience the award-winning kitchens led by expert chefs and culinarians. And savour the finest fusion of flavours that delight food connoisseurs from across the world.
Dal Bati / Kadi Rice / Butter Milk / Sweet Chutney / Papad
Mutton / Bati / Rice / Butter Milk / Sweet  / chutney / papad / churma
Sev Tamatar / Kadi Pakora / Besan Gatta / Steemed Rice / Bread 2 Pcs / Papad / Butter Milk / Gulab Jamun
Rajwada Chef Non Veg Plain
Butter Rice Mutton Seekh Kebab, Chicken Seekh Kebab, Chicken Tikka Kebab, Tomato & Onion Served With Fried Egg
Chicken Curry / Butter Chicken / Lal Maas / Steemed Rice / Bread 2 Pcs / Papad / Butter Milk / Gulab Jamun
FUSION MINI MEAL (VEG./NON VEG.)
Butter Rice / Saute Veg. / French Fries / Fried Egg Chicken Tikka / Panner Tikka / Mini Soft Drink
Inspired by traditional culture of Rajasthan.

This cozy restaurant has left the best impressions! Hospitable hosts, delicious dishes, beautiful presentation, wide list and wonderful dessert. I recommend to everyone! I would like to come back here again and again.

It's a great experience. The ambiance is very welcoming and charming. Amazing food and service. Staff are extremely knowledgeable and make great recommendations.

This is my absolute favorite restaurant in Udaipur. The food is always fantastic and no matter what I order I am delighted with my meal! Servers are also great and always efficient, happy and polite. Can't wait to return and wouldn't hesitate to recommend to anyone looking for somewhere to eat in Udaipur.
2284 reviews on
If you've been to Rajwada bites Udaipur before, or attended a party we catered and liked us, please tell your friends to visit us when planning their next event.
We would love to hear from you! Please feel free to leave us a comment on Google, Instagram, Twitter, or our Facebook page.
We look forward to serving you soon!